Origo (OGO) Net Deposit Competition: 200,000 OGO to Give Away!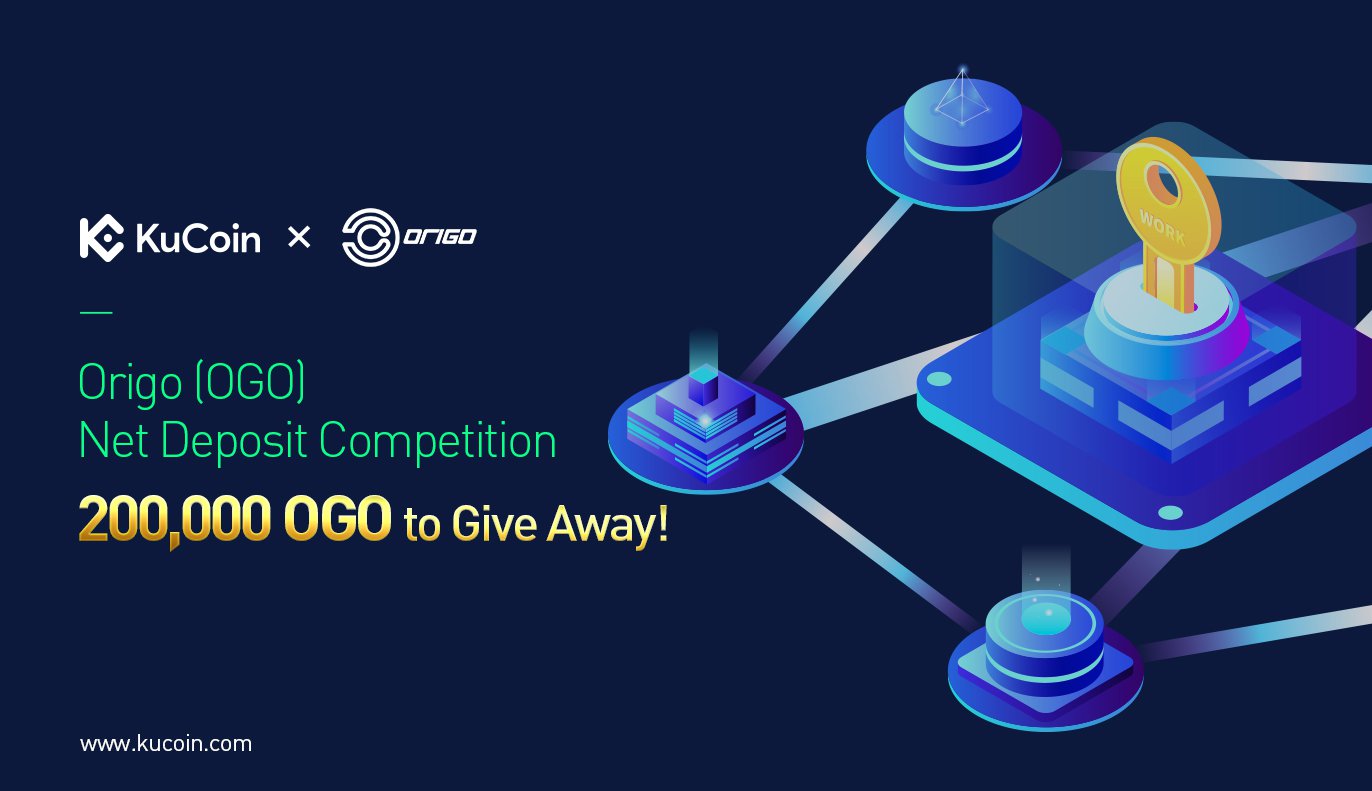 To celebrate Origo (OGO) being listed on KuCoin, we will launch a net deposit competition together with the Origo project to give away a reward pool of 200,000 OGO to qualified KuCoin users. The campaign will run from 20:00:00 on July 9, 2019, to 20:00:00 on July 16, 2019 (UTC +8).
All users will be ranked in terms of their total OGO net deposit volume (deposits – withdrawals – sells) during the competition period. Users must have a net deposit volume of 500 OGO or more on their KuCoin account to be eligible for the rewards.
Read more about the full promotion on:
[https://www.kucoin.com/news/en-origo-ogo-net-deposit-competition-200000-ogo-to-give-away](https://www.kucoin.com/news/en-origo-ogo-net-deposit-competition-200000-ogo-to-give-away)