PIVX (PIVX) Holdings Competition: 20,000 PIVX To Give Away!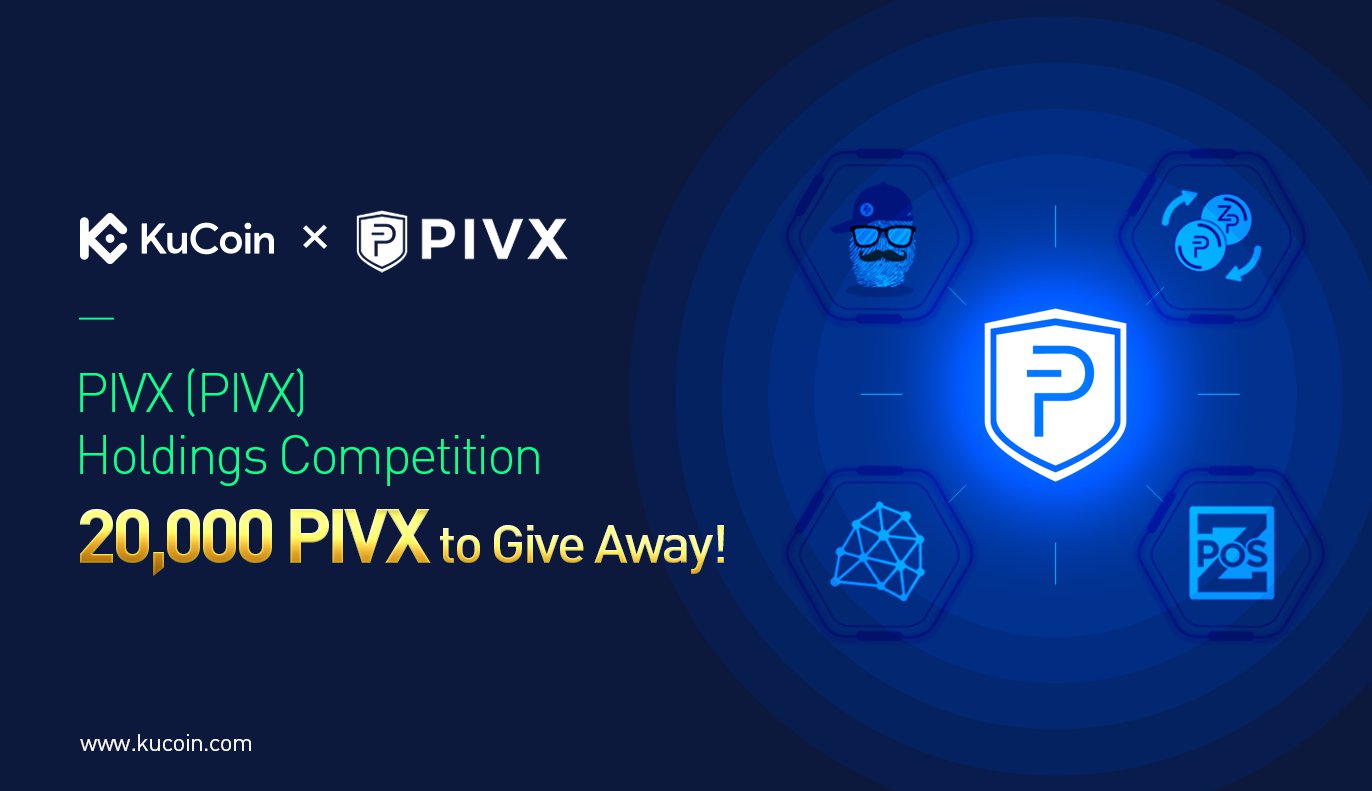 To celebrate PIVX (PIVX) being listed on KuCoin, we will launch a holdings competition together with the PIVX project to give away a reward pool of 20,000 PIVX to qualified KuCoin users. The campaign will run from 18:00:00 on June 18, 2019, to 23:59:59 on June 25, 2019 (UTC +8).
In order to participate in the competition, users must hold 20 PIVX or more per day on KuCoin during the competition period. We will take a snapshot of PIVX balances at 20:00 (UTC+8) each day.
The amount of PIVX rewarded to each qualified PIVX holder will correspond to their percentage holding of the total PIVX balance held by all KuCoin users at the end of the competition. A final snapshot of PIVX balances will be taken at the end of the competition (23:59:59 on June 25, 2019 UTC+8) to determine each user's holding percentage.
Read more about the full promotion on:
[https://www.kucoin.com/news/en-pivx-holdings-competition-20000-pivx-to-give-away](https://www.kucoin.com/news/en-pivx-holdings-competition-20000-pivx-to-give-away)