Starting July 22 2021, Tether Euro (EURt) is available for trading on bitstamp.net and in the Bitstamp app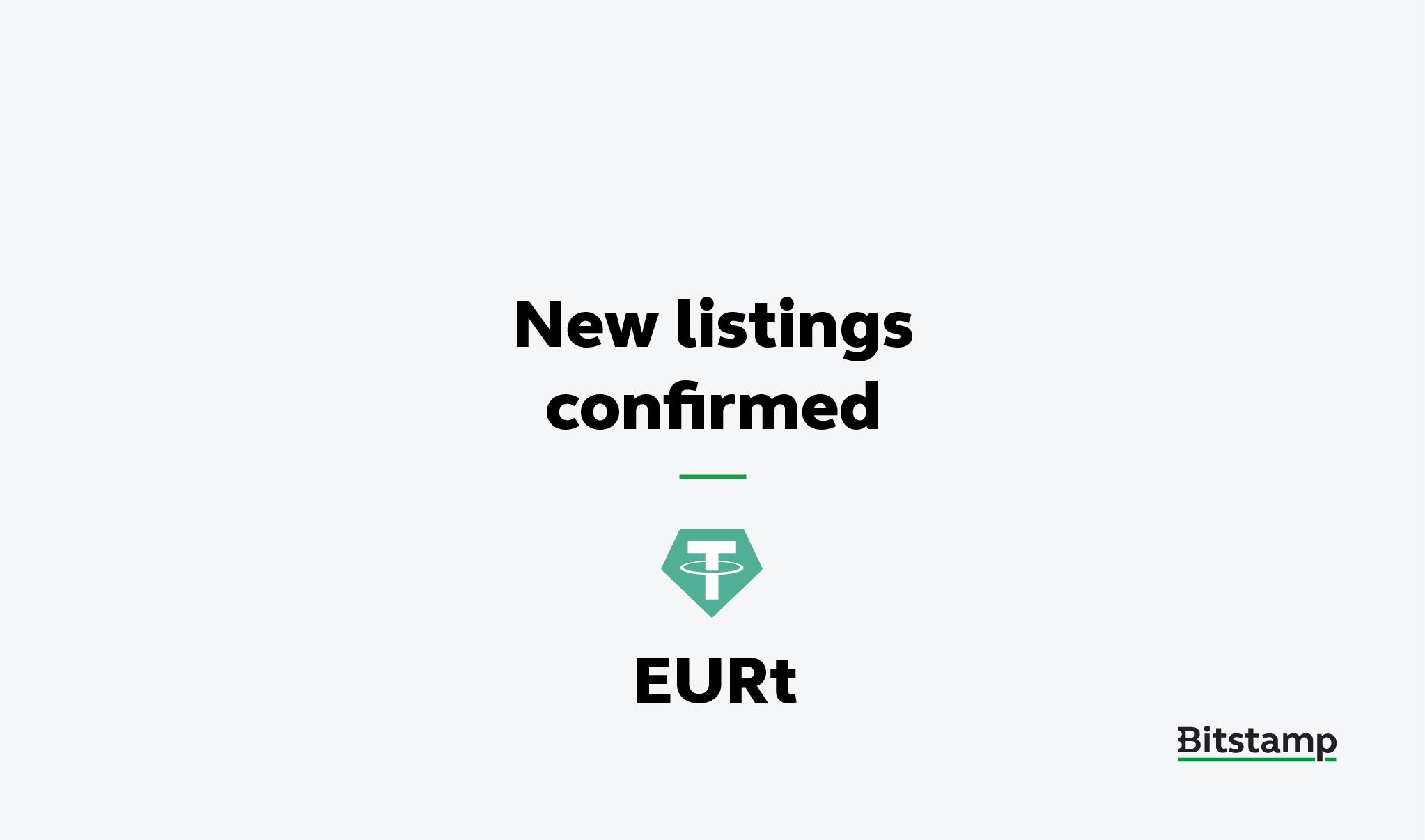 By using EURt, you'll have a good chance of removing FX volatility since no USDt intermediary is required. You can also avoid any potential loss of purchasing power if the euro loses strength. And if you're in the euro area, of course everything becomes easier because you're operating in your domestic currency.
EURt has the potential to attract mass appeal, helping to further mainstream adoption of digital tokens. That's why we're also upbeat about all the future possibilities and products that could emerge from this launch. There's a huge gap in the market for products which accept a euro-pegged stablecoin, making widespread acceptance even closer to reality. Stay tuned!
*Please note that EURt will not be available to our US and Singapore customers.*
The list of new trading pairs to be added at Bitstamp:
* EURt/USD
* EURt/EUR
Oh, and to help celebrate the introduction of EURt, we're offering a hefty 90% discount on trading fees until the end of the year. 
​
Read more: [https://bit.ly/3iNHycz](https://bit.ly/3iNHycz)