V-ID (VIDT) Listing Campaign: 400,000 VIDT to Give Away!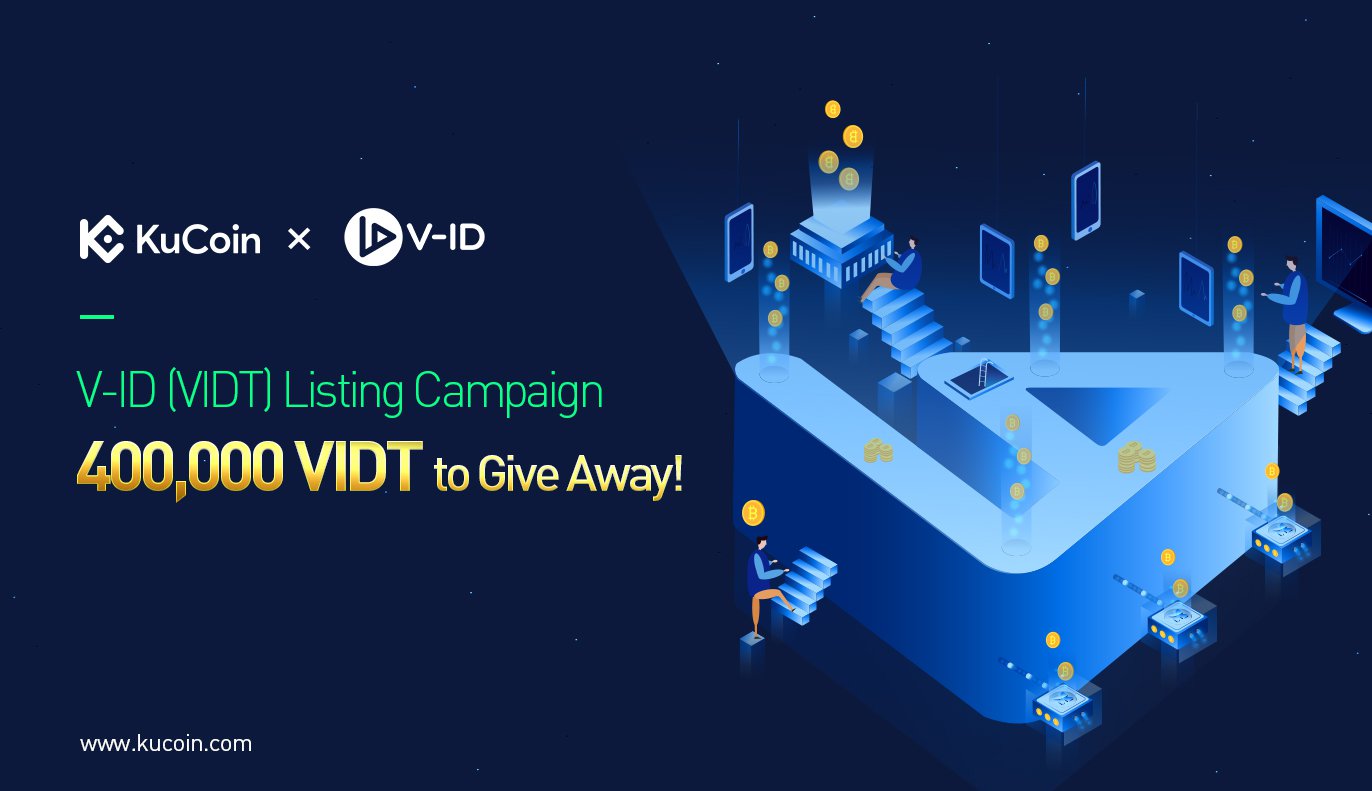 To celebrate V-ID (VIDT) being listed on KuCoin, we will launch a listing campaign together with the V-ID project to give away a reward pool of 400,000 VIDT to qualified KuCoin users. The campaign will run from 18:00:00 on September 30, 2019, to 18:00:00 on October 07, 2019 (UTC +8).
1. Top 50 Traders: Win a Share of 280,000 VIDT!
2. Participation Award: Win a Share of 80,000 VIDT!
3. Lucky Ranking: 40,000 VIDT to Win!
Read more about the full promotion on:
[https://www.kucoin.com/news/en-vidt-listing-campaign/?utm_source=tftj](https://www.kucoin.com/news/en-vidt-listing-campaign/?utm_source=tftj)