Cryptoindex (CIX100) Trading Lottery Competition: 37,500 CIX100 to Give Away!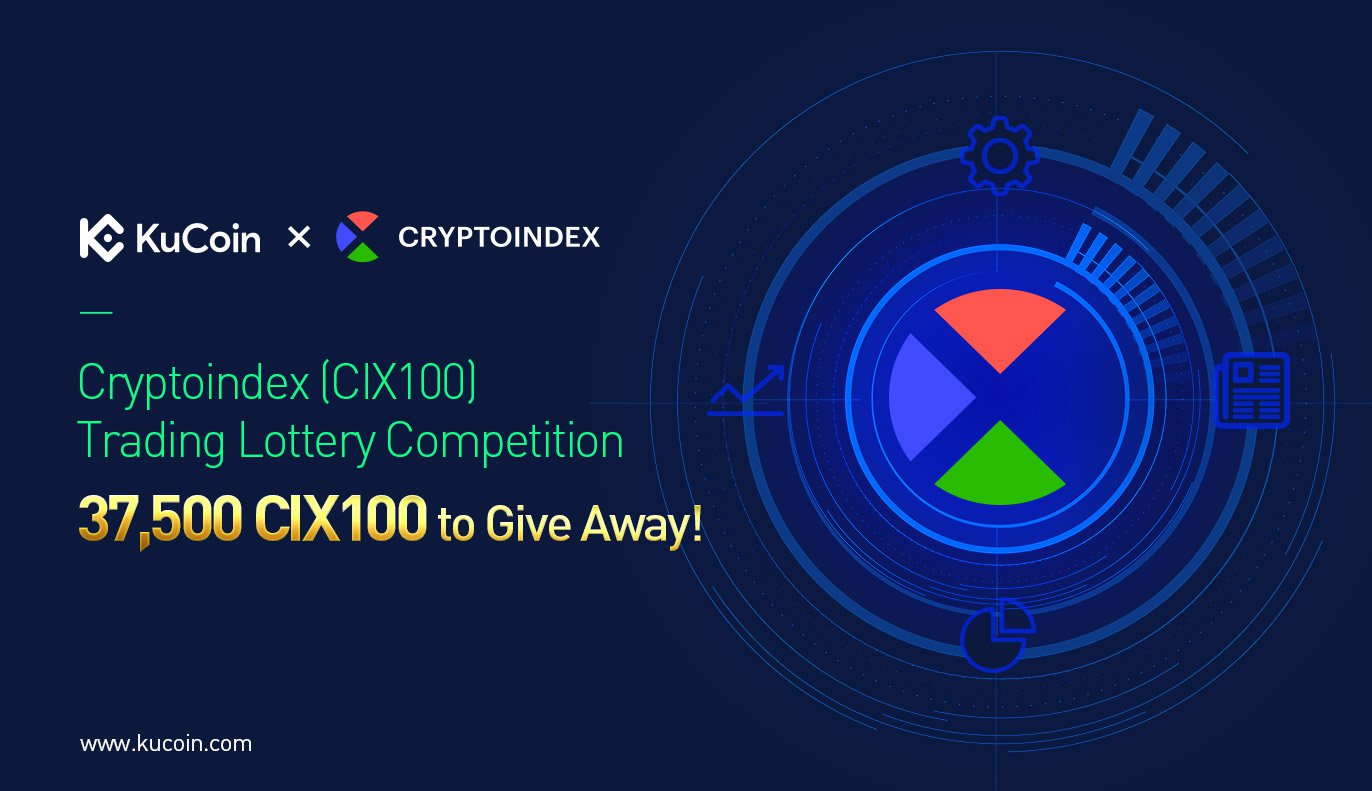 To celebrate Cryptoindex (CIX100) being listed on KuCoin, we have provided 37,500 CIX100 to give away to eligible participants.
The Trading Lottery Competition will run from 00:00:00 on June 28, 2019, to 23:59:59 on July 03, 2019 (UTC+8).
During the competition period, we will count the Non-Instantly-Executed Order Amount by the user on the CIX100 pair every day (from 00:00:00 to 23:59:59).
Read more about the full promotion on:
[https://www.kucoin.com/news/en-cryptoindex-cix100-trading-lottery-competition-37500-cix100-to-give-away](https://www.kucoin.com/news/en-cryptoindex-cix100-trading-lottery-competition-37500-cix100-to-give-away)