Elastos soft staking wildly out of date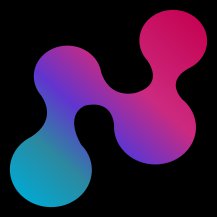 This is probably going to fall on deaf ears (hope to be wrong), but your Elastos softing staking program claims to 'maximize benefits for users holding ELA' and that's simply not true.
The 36 DPoS delegates KuCoin votes for yield 4.66% annually (source: https://elanodes.com/). This includes 5 delegates that share no rewards with voters, and more that share very small percentages. The optimal rewards voting configuration yields 6.17%.
In addition, according to https://www.kucoin.com/staking, ELA returns ~2%, but KuCoin earns 4.66% based on their votes. Where's the other 2.66%?
Since the last time KuCoin voted (November 8th, 2019), Elastos DPoS has changed significantly. The 600k votes (~10% of all ELA staked) from KuCoin that are locked into certain nodes make it exceedingly difficult for new nodes to make it into active status. There is only one delegate in the top 24 that does not have KuCoin's vote. KuCoin is singlehandedly deciding who the the active delegates are and this is discouraging for delegates contributing to the ecosystem that have earned votes from the community but still cannot overcome KuCoin's vote.
Please consider fixing this.
Or, better yet, if you cannot commit to re-voting on a regular basis, consider spreading your votes across all the delegates evenly or cancel the ELA soft staking program all together. It may be generating KuCoin a small amount of income, but it is harming the project and the difference between what a user earns staking with KuCoin and what they should be earning staking themselves is over 4% (< 2% to > 6%). Users holding ELA on your exchange under the assumption they are earning fair rewards are being taken advantage of. Not exactly living up to 'The People's Exchange' slogan.
I hope to receive some feedback from an admin on this matter.