KuCoin Meetup Moscow to be held on October 18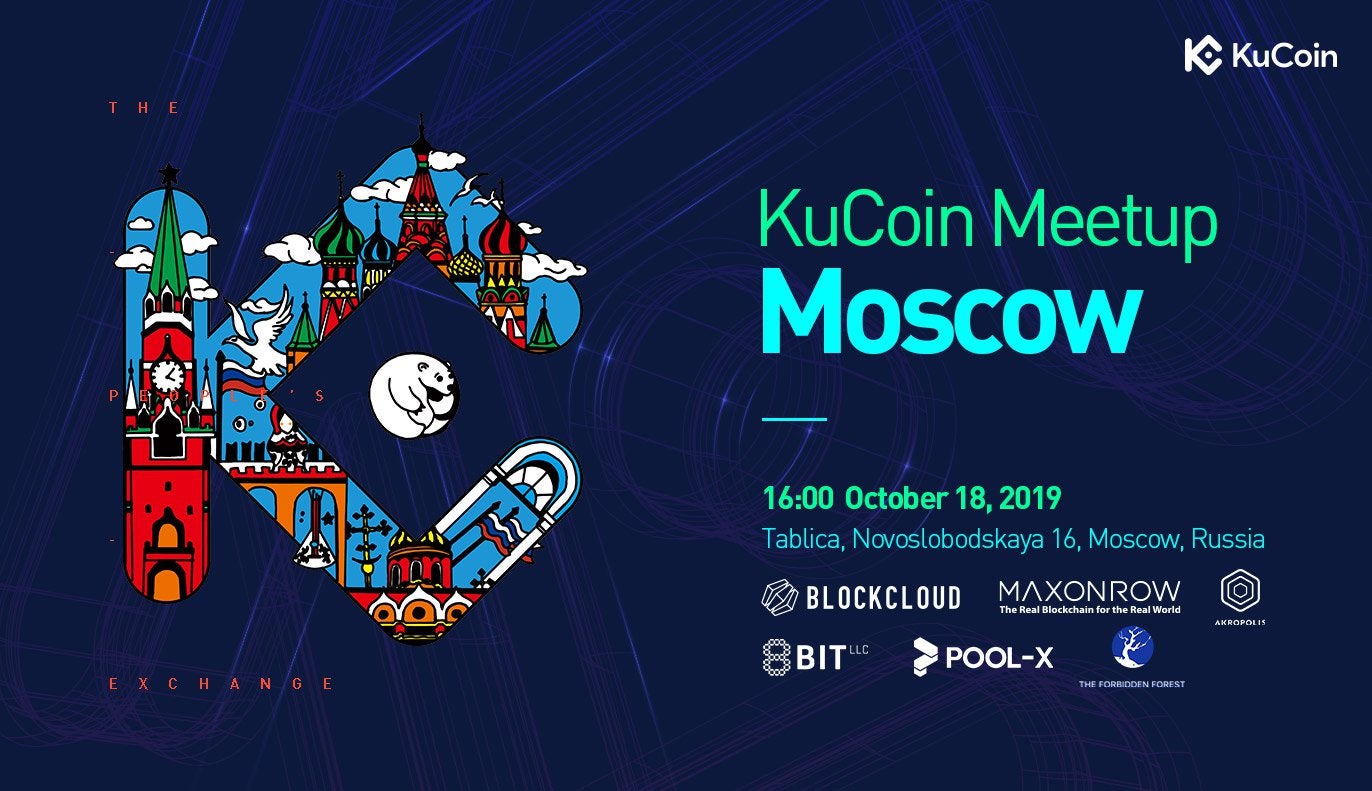 KuCoin will be hosting a Meetup event in Moscow, Russia on October 18, 2019, to share thoughts about new and upcoming blockchain trends and how we will approach these changes. A number of leading blockchain projects will be joining us to share their insights into the blockchain industry. Giveaway activities will also be arranged to reward participants. Join us to get a closer look at the KuCoin Exchange!
Time: 16:00 to 20:00 (GMT+3) on Oct 18, 2019.
Read more about this news on:
[https://www.kucoin.com/news/en-kucoin-meetup-moscow-to-be-held-on-october-18/?utm_source=tftj](https://www.kucoin.com/news/en-kucoin-meetup-moscow-to-be-held-on-october-18/?utm_source=tftj)
https://i.redd.it/pvapn3pzmnp31.png